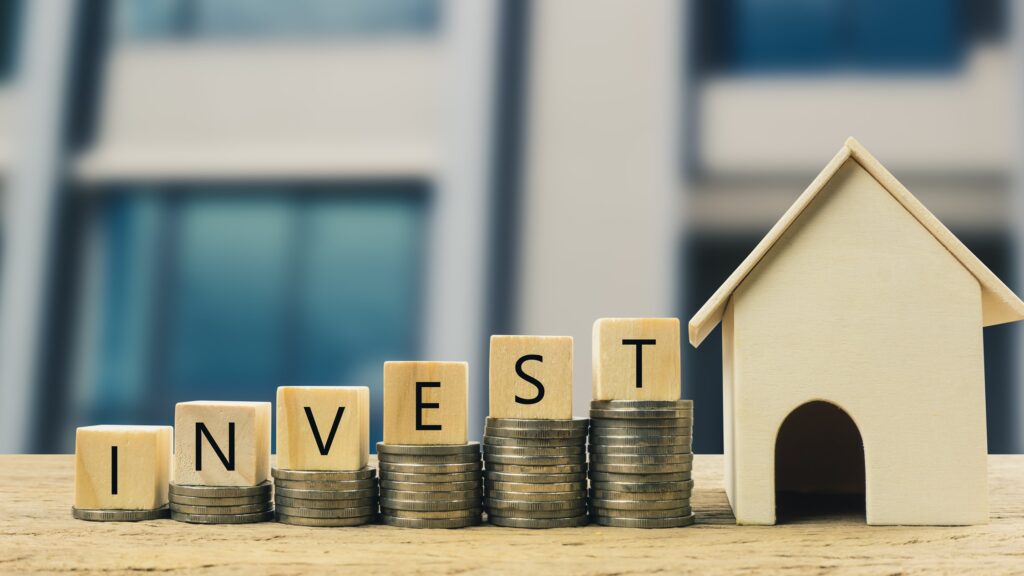 Marc Jaffe is an Indianapolis investor who has been in the real estate and financial services industries for more than 40 years. A family man at heart and true sports fanatic, Marc Jaffe, his family and friends enjoy following all Indiana University sports, especially the basketball program and participating in the Indianapolis Hebrew Congregation community. In his years of work, Jaffe has always put his best foot forward for his clients, because he understands the importance of investing as a means to provide and protect one's family. This website will focus on advice for real estate investment. While the homepage will cover general tips. Be sure to come back to the Marc Jaffe Indianapolis investor blog as it will be updated with Marc's take on a bevvy of investment topics.
One of the biggest reasons people choose to invest in real estate is that real estate accounts for more than half of the world's mainstream assets. Both businesses and individuals count on real estate as an investment that can grow over time and add some stability to their portfolio. Before anyone can invest, they must understand the basics and the inherent risks involved.
When someone owns a piece of real estate, they own the land and then what is referred to as "improvements." Improvements in the world of real estate signify anything that has been added to that land or is permanently attached to the land. For instance, a tree or fence would be considered an improvement as would a house or apartment building. This is important to understand when investing because prospective buyers need to understand the liability associated with certain improvements that are present on a piece of land.
Marc Jaffe on Who Can Be a Real Estate Investor?
Anyone with the funds to purchase land can be a real estate investor. A real estate investor is anyone that owns the rights to piece a of land. Basically, if you own a home, you are a real estate investor. The level at which a person or business chooses to invest changes the dynamic, obviously. Many seasoned investors will purchase properties in order to rent them out. Others will simply look for great deals on properties that are located an area of the country where interest is expected to spike in the near future. Others make a career out of buying dilapidated homes, then remodeling/renovating them and flipping them via newer construction.
What Makes Real Estate Investing an Attractive Option?
There's no such thing as a sure bet in investing. Marc Jaffe as an Indianapolis investor has been advising people to avoid any type of guarantee advice his entire career. With that said, real estate investors enjoy the fact that real estate investing usually comes with a lower amount of risk than other investing methodologies. Real estate investing allows people and businesses alike to borrow from the bank in order to invest in a property. This creates more investing opportunities and allows the opportunity to scoop all of the profit without investing all of the funds involved with purchasing.
There are some potential tax benefits to real estate investing. Capital gains are taxed lower than other types of income and profits from real estate are generally considered capital gains. It's also possible that renting a property out can deliver profits that don't require the taxes associated with owning a business.
Real estate investing allows individuals to put in sweat equity. Investments in stocks and bonds can be great options, but they leave the investor without much control. They can't go out and actively try to improve the strength of their bond. When they own a property, they can go ahead and work to improve the property and get creative with ways to make it more appealing for the next potential buyer. Those with the time to put time and effort into a property enjoy the fact that they have some control over the future sale of the land.
How Much Money Does One Need to Be a Real Estate Investor?
Like any other investment type, real estate investing is multilayered. The general public assumes that the only people who can invest in real estate investing are highly affluent or come from a wealthy family. The truth is that investors can get their feet wet in real estate investing by doing their research on publicly traded real estate companies. This allows for investors to simply back different brokerages or construction companies. This is a great way to get started and follow along with the decisions and the logic behind the decisions that the larger conglomerate is making. Another version of real estate investing that is a bit newer to the game is real estate crowdfunding. These crowdfunding companies look to present different real estate opportunities and instead of gathering funds from a single investor, ask many different investors to pool their funds. The profits are then split amongst the larger group.
Marc Jaffe Says Talk to an Indianapolis Investor
Making the decision to get more active in investing provides an exciting time in a person's life. As mentioned at the beginning of this website, the investing game is all about mitigating risk and maximizing the likelihood for profit and sustained growth. Any potential real estate investor should do as much homework as possible. Speaking to a professional like Marc Jaffe can help chart out a personalized plan that is right for your needs. Investing in real estate is not a one-size-fits-all solution. Developing a personal strategy is the best way to proceed or move forward.
What's Next?
Marc Jaffe's Indianapolis Investor blog will touch on a bevy of topics in the investing space. This website will be more aimed at those just getting started in the world of investing, but there will be lessons that anyone can use to make better investing decisions.