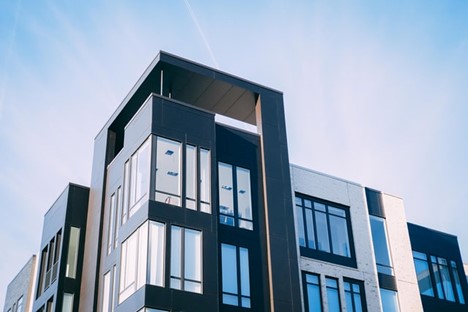 It's been an undoubtedly hot real estate market nationwide, but how is commercial real estate faring in the current climate? In particular, what's the latest news for office space rentals, apartments, and new construction out of Indianapolis? Here, Marc Jaffe an Indianapolis Investor discusses some of the top stories making the headlines.
Significant Investments in Elevator Hill
Once Angie's List website's headquarters, Elevator Hill was abandoned by the company in 2018. It maintained a few tenants, but it was by no means a source of hope for commercial development.
But that's all about to change. There's a big push to develop it, a movement spearheaded by the developer, 1820 Ventures.
With $250 million invested over ten years, the 1820 Ventures firm and city staff are looking to create a fresh space for new office structures, multifamily properties, retail space, and parking garages.
This will be an extensive project, including demolishing dilapidated structures and 6 acres of development. With so many retail, business, and housing opportunities, it could very well be the city's newest hot spot for work and play.
Downtown Indianapolis Office Space is Very Affordable Now
When the pandemic struck, there was an immediate shut down of office spaces. Any businesses that weren't essential were expected to have employees working from home. However, employees have slowly been returning to the office.
Commercial property owners in downtown Indy have had to get creative to fill spaces, and businesses are discovering very compelling incentives to sign on with new leases.
Areas outside of downtown including the Indianapolis suburbs are seeing an even stronger market for commercial office space rentals.
However, rent is more affordable for smaller businesses to take advantage of, and we expect downtown Indy to see new coffee shops, restaurants, and other offices open up in 2022 and 2023.
A big happening in the downtown commercial real estate market is the new Bottleworks District development, which is planned as almost all office space. The Lumina Foundation has signed on and will be the anchor tenant at this new property.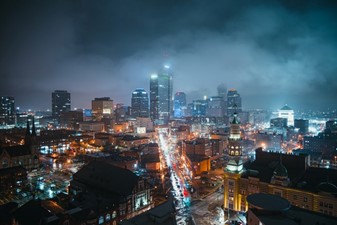 Affordable Housing Going Up
The country has seen a boom in the housing industry, and Indiana is no exception. With housing prices higher than ever, there is a significant demand for affordable housing, and investors are now stepping in to fill these needs.
Two of the newest hot spots for affordable housing are the former Bates Hendricks school site and the south side of Indianapolis off Interstate 465.
Between the two sites, firms are investing over $80 million. Beautiful amenities are planned, including a rooftop deck for one and swimming pools. These should be going up toward the end of 2022 and hopefully provide the relief families need to find housing in the ever-sky rocketing market.
The Round-Up
Although the pandemic temporarily slowed down the market, commercial real estate continues to thrive in Indiana. Investors are pouring cash into housing, retail, and office space, even in downtown Indy.
As residents urgently seek housing, apartment buildings will continue to be a solid play for investors, and time will tell how businesses adapt to new office space needs as we emerge from a complete halt back to regular operational models.